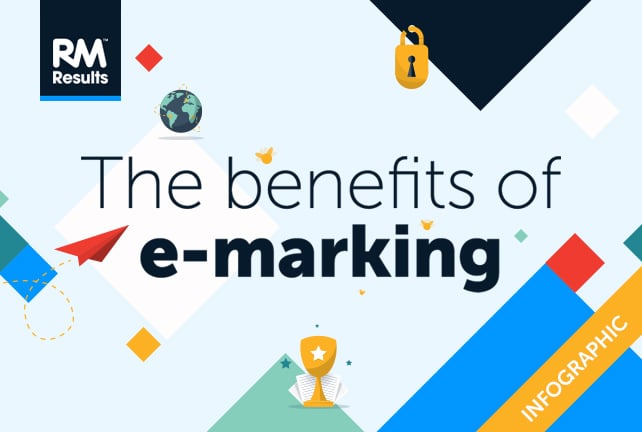 The benefits of e-marking
Overview
According to Ofqual, over two-thirds of school leaver exam scripts in England, Wales and Northern Ireland are marked on-screen. The popularity of e-marking (on-screen marking) is not just in the UK either. From the Caribbean Islands to Australia, e-marking continues to grow in popularity. RM Assessor was used in over 150 countries to mark over 13 million exam scripts in 2015.
The driving forces behind this growth range from the want to become more efficient, to the need for better examiner moderation.
Download this infographic to learn the benefits exam boards and accreditation bodies stand to gain by implementing e-marking.